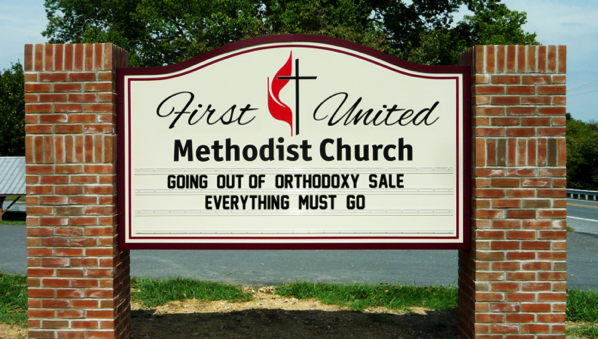 U.S.—According to sources, every United Methodist congregation in America joined together to hold a nationwide "going out of orthodoxy" blowout sale on the churches' lawns this past weekend.

The sale provided the churches with an opportunity to rid themselves of dusty, unused orthodox beliefs that had been lying around the buildings collecting dust for several decades.

"Everything must go! Bibles, hymnals, sound doctrine—make an offer!" Reverend Brittany Greyson in San Francisco was heard yelling at a crowd of people picking through the vestiges of the church's past. "Nothing is off limits!"

"Theology, Bibles, orthodox beliefs—if you don't buy them, we're tossing them at the end of the day! We'll cut a deal if you buy multiples!"

According to shoppers, one man got a "killer deal," purchasing the church's belief in the inspiration of Scripture and a toaster for just $3.50, while other attendees of the sale picked up knick-knacks like the church's reverence for God and commitment to traditional Christian values for mere pennies.
Via Babylon Bee