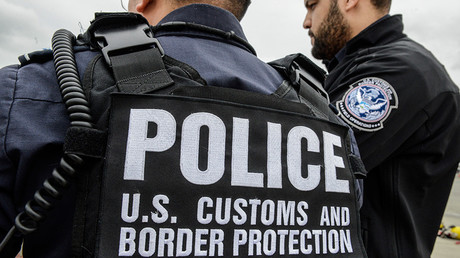 If a police officer, executing a warrant, finds other illegal items, those items are evidence and can be used as evidence in a crime. 
I'm not sure this is any different. She was in the US illegally. She was discovered during a legal drug bust. 
A mother of two is facing deportation after being swept up in a massive drug raid and despite the Los Angeles County Sheriff's Department clearing her of involvement. Protesters say she was unlawfully detained and are calling for her release.