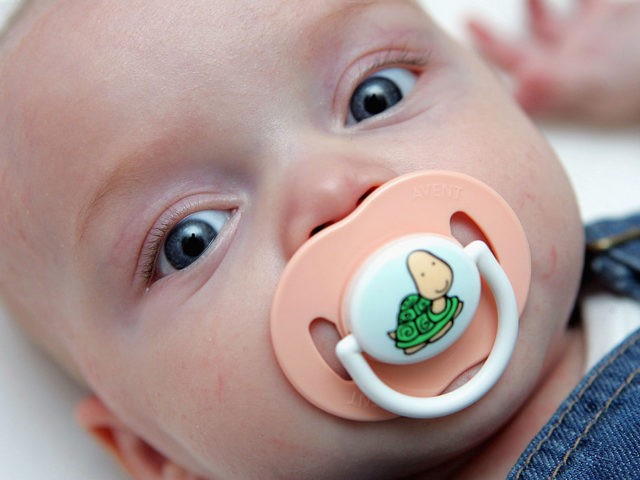 Via Breitbart: 
"Members of the UCI College Republicans are aggressively combating 'Political Correctness' by distributing 100 infant baby pacifiers at a school administration directed 'safe zone training' event that was created in response to the club bringing conservative speaker Milo Yiannopoulos to campus," the CR's press release states, adding:
"Leftists have killed Traditional Liberalism on American campuses. This new hyper form of Political Correctness has transformed college students into petulant 6 year olds who, when challenged with an opposing point of view, throw temper tantrums or lock themselves in their rooms to suck their thumbs, " said Mitchell Stern, UCI College Republican Treasurer …

"These so called Safe Spaces are an anathema to free expression and are a not so vailed form of 'totalitarian group think' where ideological deviation is not tolerated and outside opinions are to be destroyed, not challenged. Even President Obama acknowledged that Political Correctness on campuses are creating 'coddled students,'" said Robert Petrosyan, UCI College Republican Chairman Emeritus …

Members of the club will be passing out Gerber Baby Pacifiers with labels attached 'I survived! Milo Tour 2016'

"Their event starts at 5:00 and ours starts at 7:00 we want to liberate our fellow students from the clutches of totalitarian political correctness and earnestly invite them to attend, listen and challenge our speaker with civil debate. For those who are too timid or have been mentally incapacitated to engage in debate we are giving them baby pacifiers to help them cope with the appearance of a conservative speaker on campus," added Carl Olson, UCI College Republican Social Chair.