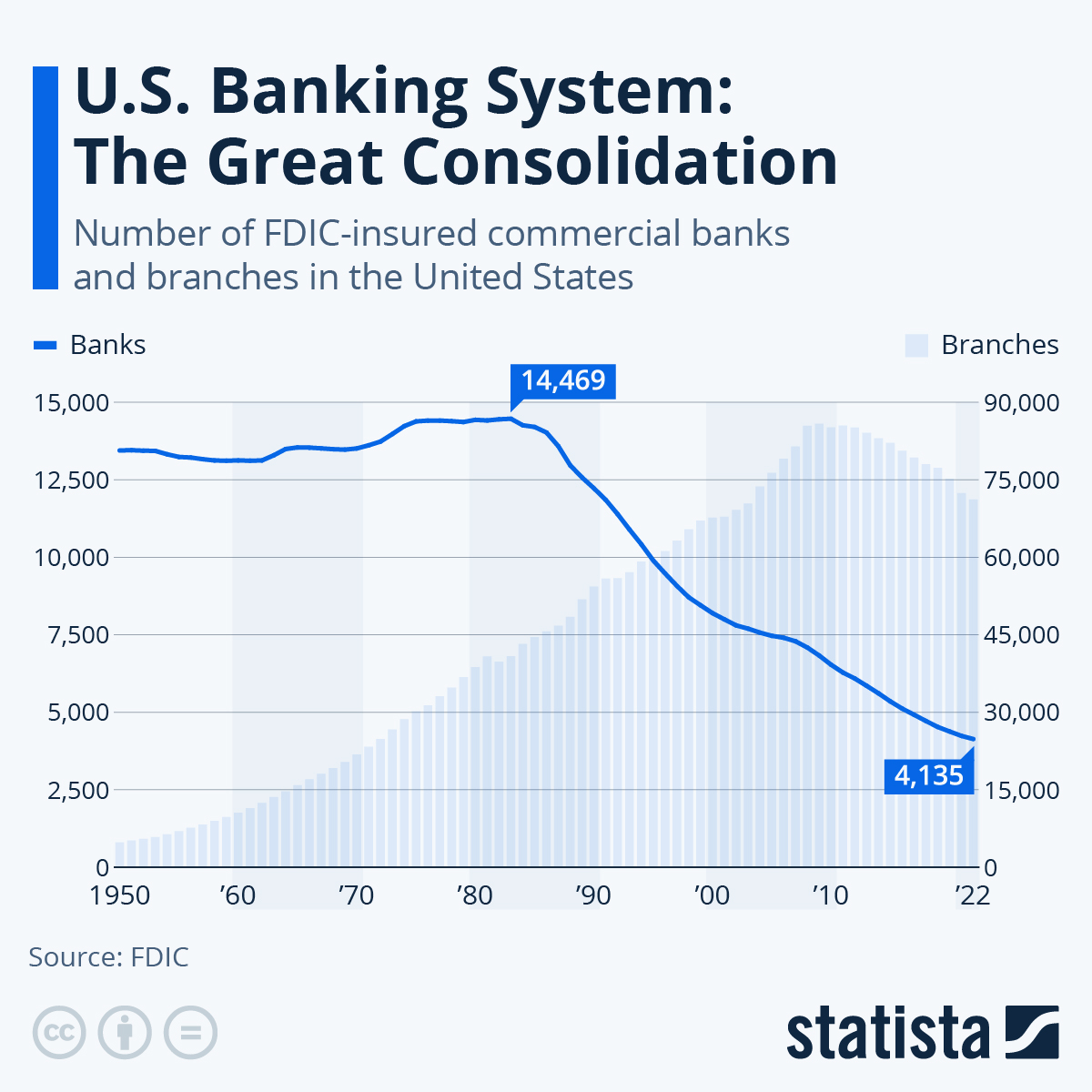 52 days after the collapse of Silicon Valley Bank (SVB) rocked the U.S. financial system, regulators took control of First Republic Bank on Monday, before selling its assets to JPMorgan Chase. First Republic was among the U.S. regional banks most affected by the loss of confidence in the banking sector, as customers panicked following the downfall of SVB and Signature Bank, two mid-sized lenders, in March.

Despite some of the nation's largest banks coming together to help First Republic in mid-March by placing $30 billion in uninsured deposits with the struggling lender, customers fled in droves, pulling roughly $100 billion in deposits in March alone, as the bank revealed in its first quarter earnings report last week. Excluding the $30 billion in time deposits from the rescue attempt, First Republic ended the month with $74.4 billion in total deposits, down from $173.5 billion on March 9, the day before SVB's failure.

Following a "highly competitive" bidding process involving other large banks, the FDIC announced on Monday that JP Morgan Chase would assume all deposits and virtually all assets of First Republic Bank in a move that would protect the failed bank's depositors while limiting the cost to the Deposit Insurance Fund. "This part of the crisis is over," Jamie Dimon, JPMorgan's chief executive, said on a conference call Monday, trying to reassure people that no more dominoes would fall. President Biden also welcomed the takeover, saying it would "make sure that the banking system is safe and sound."

Not everyone was happy with the fact that it was JPMorgan who won the bid, however, as it means that the country's largest, most powerful bank would become even bigger. Moreover, every failed bank that falls into the hands of the industry's giants contributes to the decades-long consolidation trend in the banking sector, a trend that saw the number of U.S. banks States shrink drastically from its peak in the early 1980s. 40 years ago, there were 14,469 commercial banks in the United States. By the end of last year, that number was down to 4,135, according to the FDIC. Those remaining banks operated 71,190 branches at the end of 2022, up from just over 40,000 in 1983.
https://www.statista.com/chart/29901/number-of-us-commercial-banks-and-branches