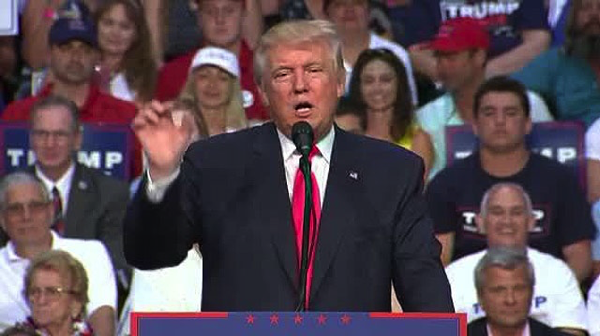 Campaign officials said that Republican presidential nominee Donald Trump will be traveling to the Pacific Northwest within the next month for rallies and fundraisers.

Republican Sen. Doug Ericksen of Ferndale, the deputy director for the Washington state campaign, said Thursday that while the dates and locations are still being worked out, Trump will visit Washington and Oregon late August or early September. Trump last visited the region in May, with rallies in both states.

Ericksen said that Trump believes Washington state — which hasn't voted for a Republican presidential candidate since 1984 — is in play, and "he's coming out to rally the troops."

He said that Trump "doesn't want to treat Washington state like an ATM machine."

"He's committed to doing some big rallies," he said.
Via KXLY