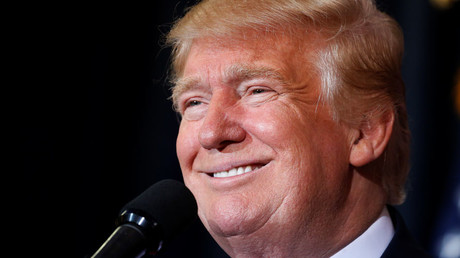 President Donald Trump has signed orders to step up immigration enforcement and secure the US border, beginning with building a border wall with Mexico he promised during the campaign. Jurisdictions that harbor illegal immigrants may lose federal funding. 

The first executive order will order the building of "a large physical barrier on the southern border," White House spokesman Sean Spicer told reporters Wednesday. It will also provide the Department of Homeland Security agents "tools and resources to stop illegal immigration from entering the US."

The second order aims to empower Immigration and Customs Enforcement (ICE) and "strip federal grant money from sanctuary cities and states that harbor illegal immigrants," according to Spicer.

Federal agencies will "unapologetically enforce the law, no ifs ands or buts," said the White House spokesman.
Trump to order Mexican border wall, ban refugees from 7 Muslim countries https://t.co/OjKatINUgF
Via RT