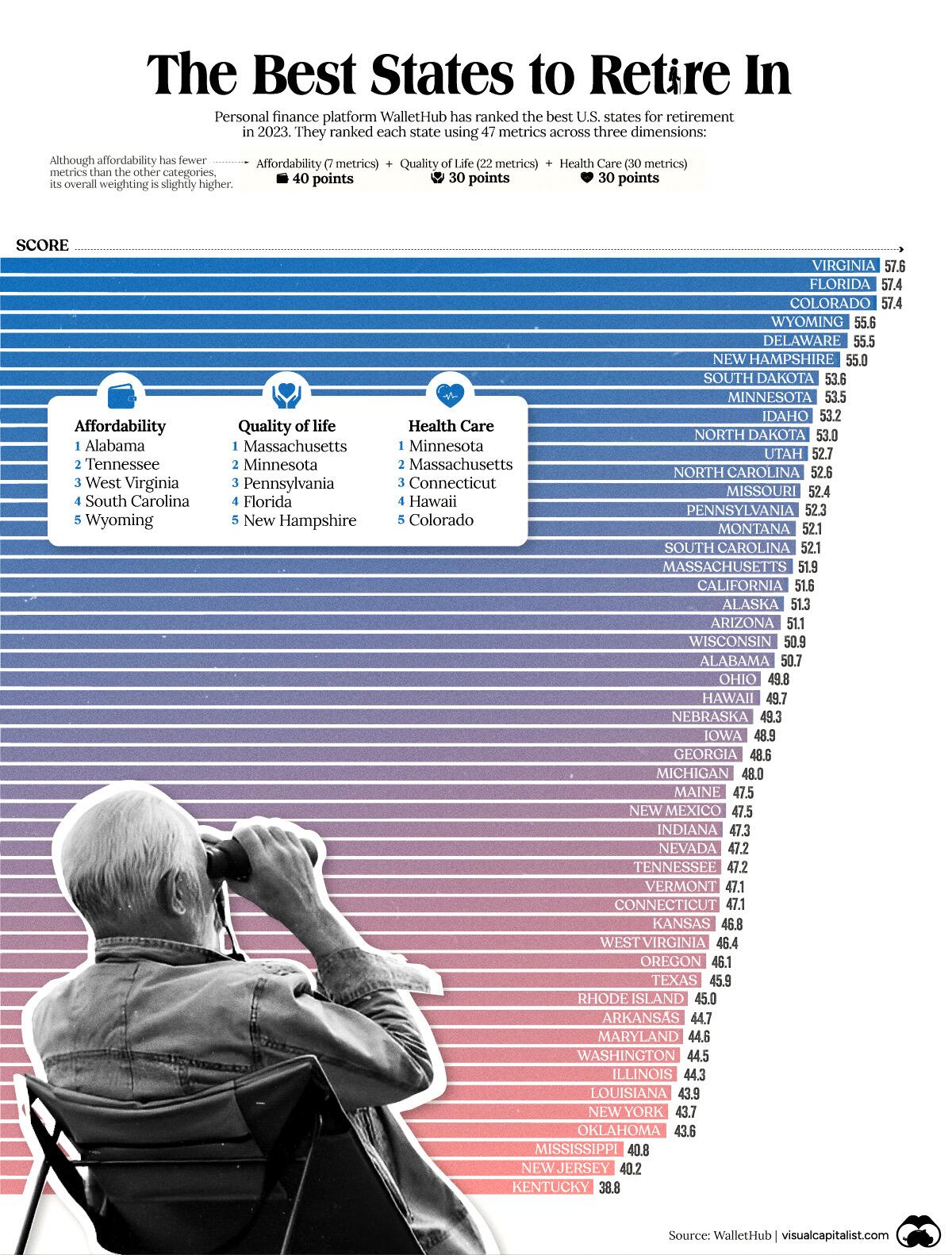 And Idaho is #9 in the nation. Go figure. 
I have lived in 4 of the top 9. I'll take Fla and Idaho any day. 
What is the most important aspect of retirement planning?

If you said finances, you're probably right. But have you ever thought about where the best place is to retire? Being strategic about location can make a big impact on your quality of life, and perhaps help your savings go just a bit further.

To help break it down, Visual Capitalist's Marcus Lu visualized data from personal finance platform, WalletHub, which ranked the best U.S. states for retirement as of 2023.

Data and Methodology

WalletHub ranked each state using 47 metrics across three dimensions.

Affordability (7 metrics worth 40 points)

Quality of Life (22 metrics worth 30 points)

Health Care (18 metrics worth 30 points)

Here are some examples of what each dimension measures:

Affordability: Cost of living and taxation

Quality of Life: Quality of elder-abuse protections and crime rates

Health Care: Number of health professionals per capita and life expectancy

Visit the source for the full list of metrics.

The final scores (visualized as the bars in the infographic above) represent each state's weighted average across all metrics.
https://www.zerohedge.com/personal-finance/these-are-best-us-states-retirement