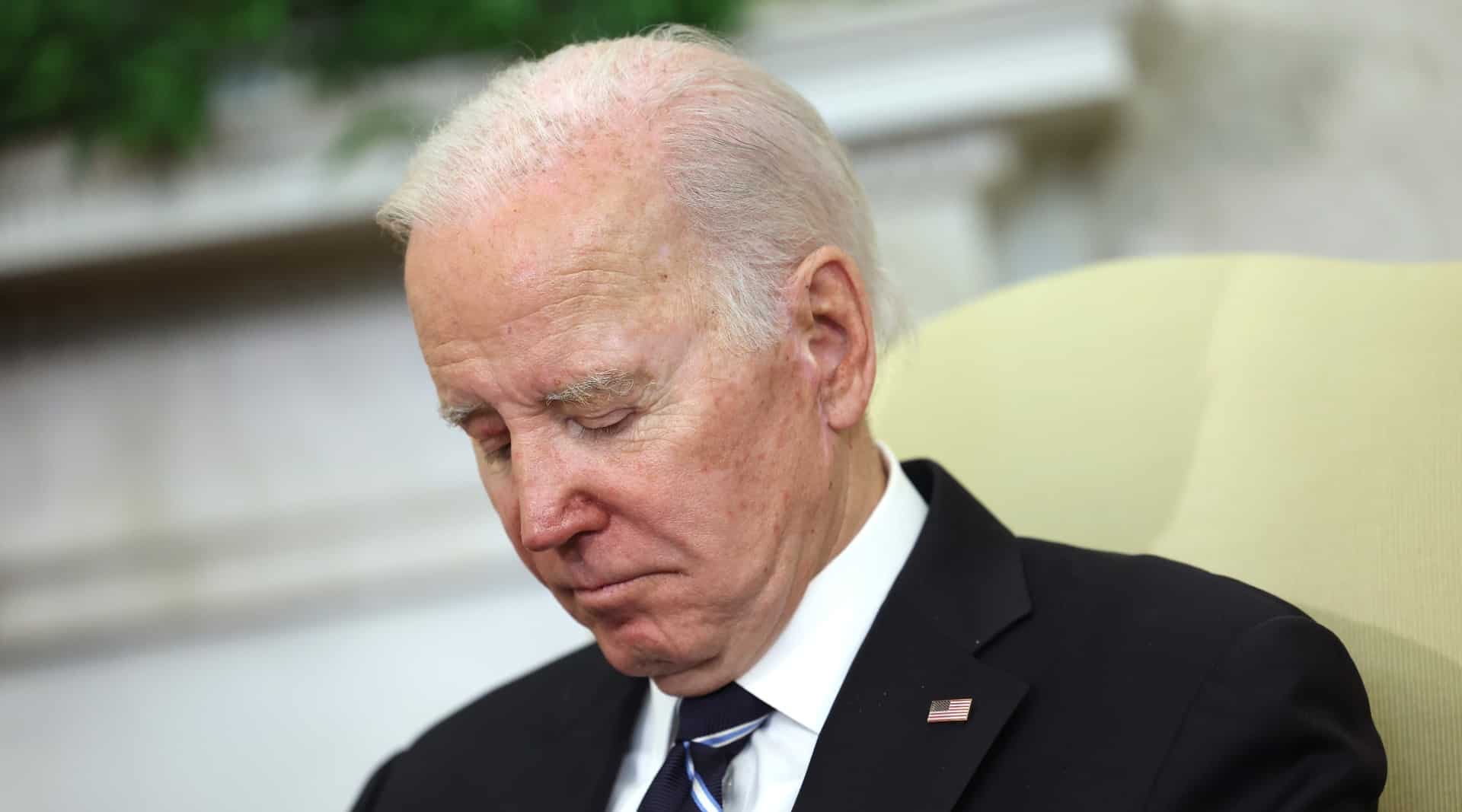 There is clearly a change underway by the legacy media concerning Joe Biden. 
Six days before the midterm elections, Biden's personal lawyers discover 10 documents with classified markings — some of them labeled "top secret" — in a locked closet while clearing out his office at the Penn Biden Center for Diplomacy and Global Engagement.
While the classified documents story was suppressed until after the midterm elections, it was first leaked by CBS News. Go figure. Not the NY Post. 
Investigative reporter Paul Sperry revealed in a social media post on Monday that a "rumor" circulating in Washington, D.C., is suggestive of who may have been responsible for the news that President Joe Biden retained a collection of classified documents, perhaps illegally, after he left office as then-President Barack Obama's VP.
Perhaps illegally? To retain classified documents and store them in your car garage? 
Sperry wrote on Twitter: "NEW: Speculation growing on Hill that US Attorney David C. Weiss, the Delaware prosecutor investigating Hunter Biden, may have pressured the sudden 'discovery' of Biden's private, far-flung stash of classified White House materials."

Sperry, a long-time reporter for RealClearInvestigations, served for a number of years as the Washington bureau chief for Investors Business Daily. It should be noted that no evidence thus far has surfaced to support the rumor relayed by Sperry.

The New York Times reported last week:

David C. Weiss, the U.S. attorney for Delaware, is closing in on a decision about whether to prosecute Hunter Biden on charges stemming from his behavior during his most troubled years. Investigators have pored over documents related to and questioned witnesses about his overseas business dealings. They include his role on the board of Burisma, a Ukrainian energy company led by an oligarch who at the time was under investigation for corruption — a position that Hunter accepted while his father, as vice president, was overseeing Obama administration policy in Ukraine. Investigators have similarly sought information about interactions between Hunter Biden's business associates and his father.

"Mr. Weiss is also said to be considering charging Hunter Biden, who has openly acknowledged his years of struggle with drugs and alcohol, with lying on a U.S. government form that he filled out to purchase a handgun in 2018. On the form, he answered that he was not using drugs — an assertion that prosecutors might be able to challenge based on his erratic behavior and possible witness accounts of his drug use around that period," the Times noted further.

Weiss was appointed in 2017 by then-President Donald Trump.

That said, in all, three separate batches of classified documents have been found in Biden's possession — two at one of his Delaware homes, and the initial batch last November, ahead of the midterm elections, at the Penn Biden Center, a think tank in Washington, D.C., where the president had a private office.