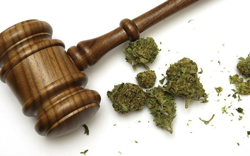 The Pullman City Council unanimously passed a resolution Tuesday night not to allow marijuana retailers in the city's downtown or on College Hill, and to increase a state mandated 100-foot buffer zone around sensitive uses – excluding public school and playgrounds – to 500 feet.

The vote by the council means the city's moratorium, put in place in November, will come to a close Sept. 8.

The new restrictions will make it so retailers can set up shop in areas around Pullman Regional Hospital, Wal-Mart, Pullman Building Supply and some locations on North Grand Avenue.

The city will also follow the state's recommendation on the number of stores allotted. As of Tuesday that allotment was five total, with three of those stores having already been opened on Southeastern Bishop Boulevard.