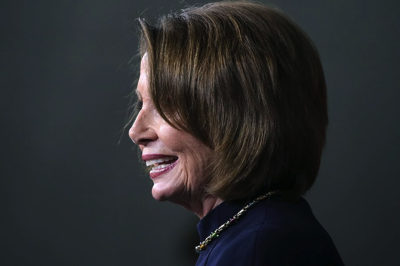 After the Dem's historic losses over the past eight years, the House minority leader blames "messaging" for the failure of ObamaCare.
I think the US got the message loud and clear. Vox reports:
Nancy Pelosi cannot think of a single part of the Affordable Care Act that has underperformed her expectations.

Not the lack of competition in the marketplaces that has worried President Obama — or the double-digit rate hikes this past fall. Nothing.

"I can't think of anything like that," the House minority leader said about 40 minutes into an interview this week, when I asked her to name a part of the health law that had gone worse than expected.

Her only regret about the law? That other Democrats didn't step up to the plate to defend it — leading to what she called a sea of misinformation about her signature legislative achievement.

"If I had to fault myself, I would say I should not have trusted that other people were going to be the message piece while we were doing policy. We were in the foxhole; we were in the trenches fighting the fight," she said.