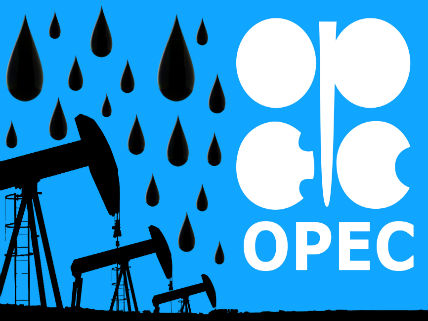 The USA is no longer under the sword of OPEC. 
A couple of weeks ago, the Organization of Petroleum Exporting Countries (OPEC) along with Russia agreed to cut back their crude oil production by 1.2 million barrels per day. The goal is to reduce supplies and thereby boost prices.

Since the OPEC agreement, the price of West Texas Intermediate (WTI) oil as jumped from $45 to $52 per barrel and the average price for regular gasoline has increased by 6 cents to $2.26 per gallon. Are we likely to see prices surge above the $100 per barrel benchmark last seen in the middle of 2014? There are good reasons to doubt it.

First, fracking in the United States means that oil drillers in this country now function as swing producers that can moderate global prices. In fact, as the price has increased, more oil drilling rigs have been deployed. As The American Interest notes, when prices fell, American oil production dropped more than 1 million barrels per day, but has since rebounded by 300,000 bpd over the past month and a half. Trump's promise to open up federal lands to more oil and natural gas production will also tend to lower petroleum prices.

In an email, Strategic Energy & Economic Research, Inc. oil analyst Michael Lynch tells me that "the OPEC deal suggests more cohesion than in many years, but it is almost certainly going to be challenged by rising production in LIbya and Nigeria. I think $50 will mean a resurgence of US shale, which will certainly give the Saudis some pause." Lynch adds, "Always bear in mind that in the short term, traders perceptions dominate. If global inventories fall and compliance to the deal looks strong, we might test $60, but I don't think that will hold very long."

This latest attempt by struggling petro-autocracies like Iran, Venezuela, Angola, and Russia to get more cash needed to buy off their restive populations will fail.
Via Ron Bailey