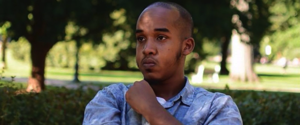 <sarcasm> And here I thought it was another Christian fundamentalist. You know, some Bob Jones University graduate (since all fundies are alike). </sarcasm> 
A man who injured 11 people, one critically, in a rampage at Ohio State University was of Somali descent and a student on campus, say US officials.

Abdul Razak Ali Artan, 18, rammed his car into a group of pedestrians at the college then got out and began stabbing people before police shot him dead.

Police Chief Kim Jacobs said they were investigating whether Monday morning's incident was a terrorist attack.

The FBI joined the inquiry at the 60,000-student campus in Columbus.

Artan was a Somali refugee who was living in the US as a legal permanent resident, US media report.

Asked at a news conference whether it could have been a terrorist act, Police Chief Jacobs said: "I think we have to consider that it is."

She added: "Obviously with the purposeful intent that was noticed – driving on the sidewalk – we're going look at it from the potential that it was planned."

Artan studied logistics management in the college of Business at Ohio State, reports the Columbus Dispatch.