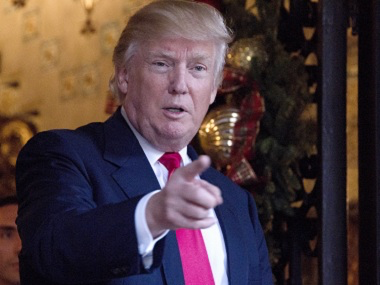 In an interview, Trump says that citizens from Afghanistan, Pakistan, and Saudi Arabia will face extreme vetting before being allowed into the US.
US President Donald Trump in his first televised sit-down interview as US president has said Afghanistan, Pakistan and Saudi Arabia are not among countries that will face a visa ban to enter the country.

However, citizens of these countries will face "extreme vetting", the US president said.

In an interview with ABC News, the US President was asked: "Why are we (America) going to allow people (from Pakistan, Saudi Arabia and Afghanistan) to come into this country…"

To this, Trump answered, "We're going to have extreme vetting in all cases. And I mean extreme. And we're not letting people in if we think there's even a little chance of some problem."

"We are excluding certain countries. But for other countries, we're gonna have extreme vetting. It's going to be very hard to come in. Right now it's very easy to come in. It's gonna be very, very hard. I don't want terror in this country," he added.

The interview, broadcast on Thursday, was Trump's first to a television channel since he took oath as President on January 20, and covered a wide range of subjects, from Obamacare to immigration to war against terrorists.
Via FirstPost