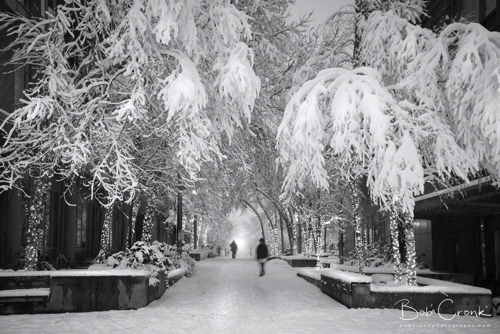 Portland hit with more than a foot of snow! 
A major snowstorm spread Wednesday through Portland and parts of Washington – toppling trees, closing schools and cutting power to thousands in the heaviest snowfall for the city since at least 2008.

Some Portland neighborhoods got more than a foot of snow, a rare event in a city known for its rain.

Snow that started falling Tuesday was still coming down Wednesday before tapering off around noon. The storm's intensity surprised meteorologists, with most expecting no more than 4 inches.

"We are going to be analyzing this one, because this is a special one," National Weather Service meteorologist Treena Jensen said.

Oregon Gov. Kate Brown and Portland Mayor Ted Wheeler declared states of emergency Wednesday because of the severe winter storm conditions.

"As snow continues to accumulate and local authorities respond to provide core services and clear roadways, all available state resources will be made available to ensure the safety of communities throughout Oregon," Brown said in a news release.

The state declaration allows the deployment of the Oregon State Police and the Oregon National Guard to support communities needing assistance and also allows for aid in recovery efforts related to the storms. Wheeler's decision could allow the release of money to help handle the weather's impact, particularly on infrastructure and homeless people.