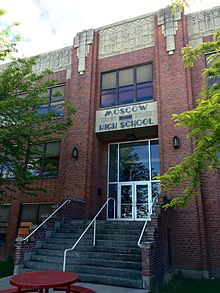 Here we go again. 
The Moscow School District could soon join its counterparts in the Quad Cities by proffering a high school construction bond for its patrons to consider. Official bond planning is not yet underway, but district officials have started discussions, Superintendent Greg Bailey said.

"It could be a couple of years down the road," Bailey said. "As Lewiston showed us, passing a bond is very hard, and it takes a lot of work."

Lewiston voters said yes to a $59.8 million bond for a new high school last month. Pullman High School's ribbon-cutting is set for April 20, after completion of a $65.4 million tear-down and rebuild project. And the Clarkston School District is scheduled to run a bond in February for replacing a significant portion of its high school.

 …

Moscow patrons approved a $10.8 million bond in 2013 for improvements throughout the district, including renovation of bathrooms and science labs at the high school.

…

A 2005 bond proposal for a new high school and renovation of two elementary schools subsequently was rejected by voters.

…

Washington school construction bonds require a 60 percent supermajority to pass, whereas a 66.67 percent supermajority is necessary in Idaho. Also, Washington school districts can generally expect some sort of matching grant from the state, a boost not available to Idaho schools.
Via Daily News