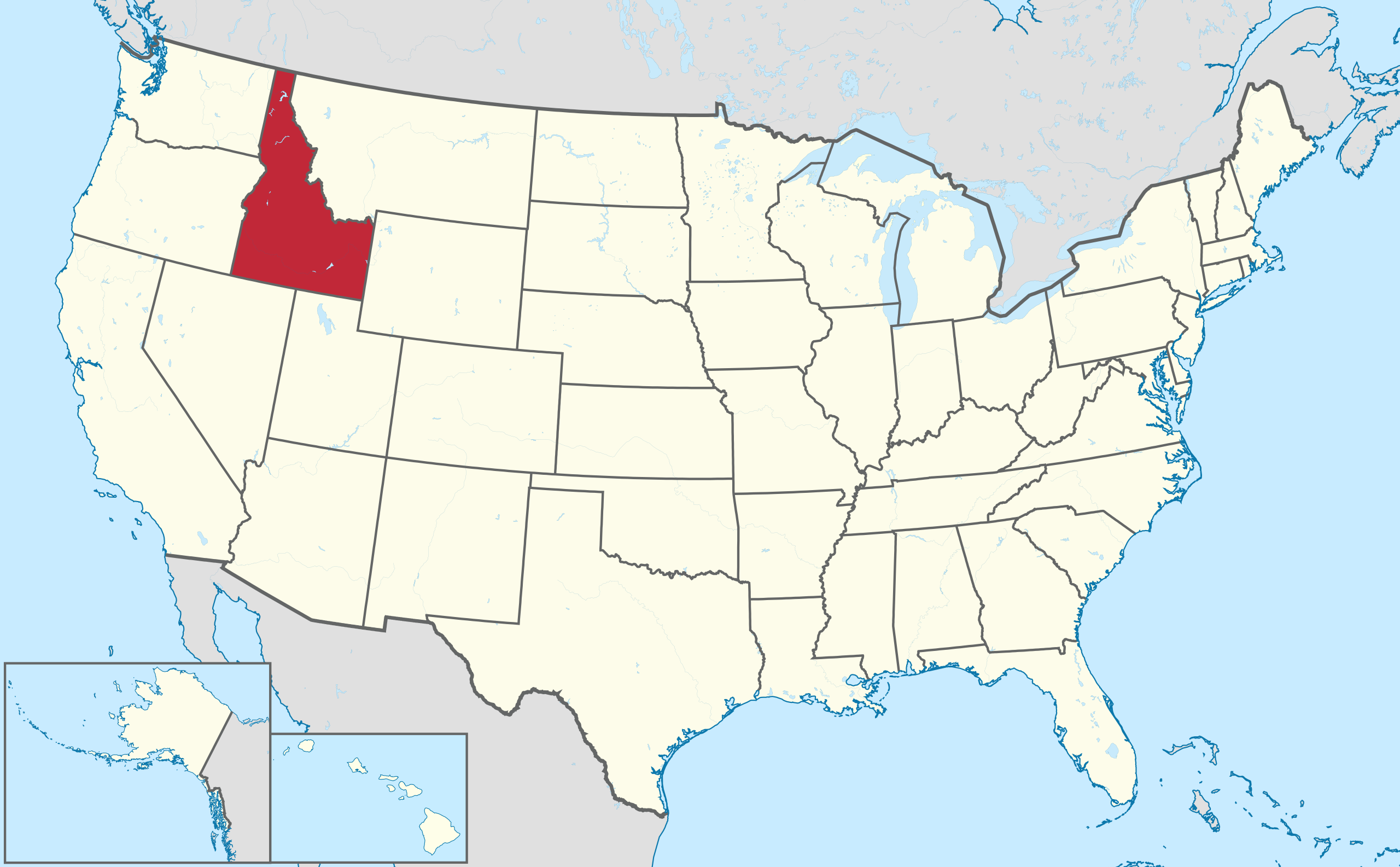 I was glad to see that the quad murder did not cause Moscow to be listed as unsafe. 
Here's the list ranked by most unsafe. For those who do not live in Idaho, these numbers are still low since Idaho is ranked 46th in the nation for crimes. Part of it could be that an armed society is a polite society. 
Idaho Falls
Coeur d'Alene
Lewiston
Boise
Shoshone
Twin Falls
Sandpoint
Moscow Avoids List of Least Safe Idaho Towns

Idaho Falls rated most dangerous town after dark; Lewiston right behind No. 2 Cd'A

Idaho is generally known as a low-crime state. The Gem State has the fourth-least crimes per 100,000 people in the country, and the Idaho State Police saw a reduction in overall crime in 2022. But believe it or not, just like any state, there are some places you may want to avoid if taking a walk or going for a run after dark.

Only In Your State, a travel site dedicated to discovering things within every state, partnered with NeighborhoodScout to determine which Idaho neighborhoods are among the most dangerous after dark. NeighborhoodScout gathers violent crime statistics from the FBI and the U.S. Justice Department and plugs those stats into an algorithm to determine the potentially most and least dangerous places.

Statewide, Idaho averages over 4,700 violent crimes annually and saw 32,452 property crimes reported just in 2022 according to the Idaho State Police's Uniform Crime Reporting data. Ultimately, your chances of being a victim of a violent crime in Idaho are about 1 in 401, according to NeighborhoodScout.

Based on Only In Your State's rankings, here are the top seven cities in Idaho that you should statistically be extra cautious in once the sun sets:

Whitebird was anointed the safest town in Idaho, leading a list of the 10 safest.

Moscow made neither the list of 10 safest towns nor the list of the seven least safe.

#7 Sandpoint

Although Sandpoint is best-known for the Schweitzer Mountain Resort, the small town in northern Idaho was also ranked by Only In Your State as the Gem State's seventh-most dangerous place in the state to go out at night.

Sandpoint's high ranking, despite the town's small population of 9,777, should take into account transient residents, such as people on vacation at the ski resort, and seasonal head counts that aren't factored into the town's population. The city of Sandpoint notes that about 10,000 people visit annually, doubling the city's population.

According to NeighborhoodScout, there are only eight violent crimes on average per year, good for a 1 in 1,125 chance of being a victim.

Some of Sandpoint's safest areas are Elmira/Samuels, Bronx/Culver, Dover and Colburn.

#6 Twin Falls

Twin Falls makes the list in part to its 1-in-196 chance of falling victim to a violent crime, according to NeighborhoodScout, but the city is also a hotbed for drugs. It has historically ranked high statewide in drug arrests and the seizure of meth labs, according to data from the Idaho State Police.

For violent crimes, Neighborhood Scout found Twin Falls to be safer than 21% of cities and neighborhoods nationwide, with a crime rate of 5.09 per 1,000 residents.

If you're looking for a safe spot to take a stroll during the evening, some of Twin Falls' safest neighborhoods include Knull, Curry, McMillan, and around the College of Southern Idaho.

#5 Shoshone

Shoshone is the odd one on this list — it's by far the smallest city, with a population of just 1,755. The small town 27 miles north of Twin Falls has a 1 in 114 chance of becoming the victim of a violent crime, according to NeighborhoodScout.

Shoshone's high chances of becoming a victim of a violent crime outdo second-place Garden City, with Boise's neighbor coming in with a 1 in 131 chance.

#4 Boise

Idaho's state capital avoids the top three, but that doesn't mean the city is a haven of safety. With a population of 236,634, Boise is the largest city in the state, and so the chances of becoming a victim of a violent crime are 1 in 345, despite 689 violent crimes per year, according to NeighborhoodScout.

Just this past week, Boise has seen a police officer shoot a suspect after a shootout in the North End, two people were kidnapped and held against their will, and police are investigating a "suspicious death" near the Boise Airport.

But there are still plenty of safe areas around the City of Trees: Barber, Barber Valley, Robie Creek, East End, Blacks Creek, Hobble Creek Park and La Grange Street.

#3 Lewiston

The chance of becoming a victim of a violent crime in Lewiston is 1 in 556. But according to the data from the Centers for Disease Control and Prevention, 18.6% of adults in Lewiston report binge or heavy drinking, while 25.6% of vehicular deaths involve alcohol.

Despite potentially dangerous road conditions at night, some of the safer neighborhoods in the area include Forebay/Hatwai, Waha/Zaha, Lewiston East and Southeast, Lewiston Orchards, Sunset Park and Lewiston South and West.

#2 Coeur d'Alene

Coeur d'Alene is the Panhandle's highest inclusion on the list and most recently was notable for the arrest of 31 members of the far-right group Patriot Front, who were caught conspiring to disrupt a Pride parade in 2022.

The city has become a popular tourist destination in recent years, but there is a 1-in-325 chance of becoming the victim of a violent crime in Coeur d'Alene.

Some of the area's safest neighborhoods include Fernan Lake Village, Bellgrove, Clarksville, Huetter and Person Park.

#1 Idaho Falls

In the eastern part of the state, Idaho Falls takes the top spot for the most dangerous place in Idaho to go out at night. Idaho Falls may not seem dangerous, but Bonneville County had the ninth-most crime per 1,000 people in the state in 2022. It was found that your chances of being a victim of a violent crime in Idaho Falls is 1 in 288.

While this rate is higher than the state average, Bonneville County did see a 5.8% decrease in crime between 2021 and 2022.

If you are looking for a safe place to be at night in Idaho Falls, the study found that the safest neighborhoods in the city are City Center, Osgood/Payne, Orvin, Community Park, South Woodruff Avenue, Idaho Falls Northeast, John Adams Parkway, Idaho Falls West, Cotton and Idaho Falls Regional Airport.
Via the Idaho Statesman