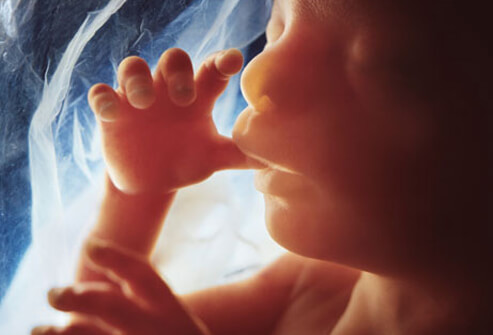 In common use of the English language, the only difference between a fetus and a baby is the intent to murder. Via the AP: 
An anti-abortion bill that would require doctors to do all they can to save potentially viable fetuses is a step closer to Gov. Steve Bullock's desk, after the Montana House on Wednesday advanced the measure that would ban abortions if there is a better-than-half probability a fetus would survive outside a mother's womb.

The Senate has already passed a similar measure, one of three anti-abortion bills moving through this legislative session.

The House voted 60-40 to move forward on the proposal after a floor debate that got emotional when several legislators spoke of the anguish over difficult pregnancies – their own or those of friends and family.

The measure sponsored by Republican Sen. Albert Olszewski, an orthopedic surgeon, would require physicians to determine if a fetus has a 50 percent or better probability of surviving.

If so, they would need to take the necessary steps, including the use of incubators or other live-saving medical equipment, to attempt to save the life of the baby. Doctors could face criminal charges if they don't.

Montana already outlaws late-term abortions unless the life of the woman is at risk – but the proposal would further restrict abortion rights legalized by the landmark 1973 U.S Supreme Court decision Roe v. Wade.

Olszewski's proposal initially defined "viability" to mean fetuses that have spent at least 24 weeks in a woman's womb. But his bill later eliminated that definition in favor of greater flexibility in defining what viability means.

"You're putting a physician in a very difficult position where he has to determine whether or not a fetus is viable. He makes the wrong choice, and he's a criminal," said Rep. Jessica Karjala, a Democrat who voted against the bill.