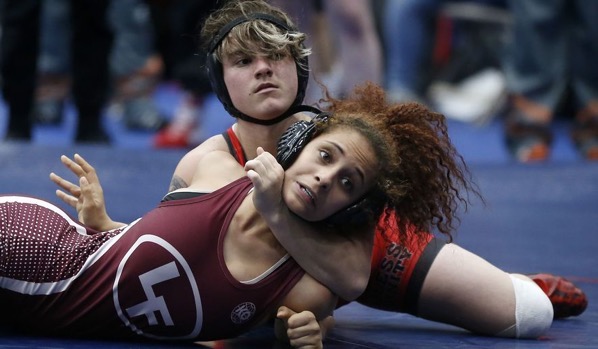 Big surprise: a dude wins the girl's high school wrestling title. 
The real loser here are women. But liberal women just don't get it. 
CYPRESS, Texas – For the second year in a row, a transgender wrestler has won the Texas girls' Class 6A 110-pound division. Mack Beggs, an 18-year-old senior from Euless Trinity High School near Dallas, entered the tournament in Cypress outside of Houston with an undefeated record.