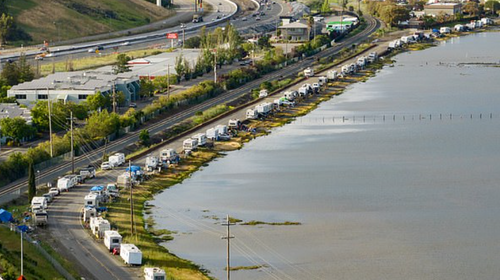 These photos speak for themselves. 
I've been to third-world countries who don't have these problems. 
The growing number of homeless encampments has spread like wildfire throughout the San Francisco Bay Area. For years, lawmakers in the state have implemented progressive policies that have backfired, sparking a multitude of crises, including soaring crime, rising homelessness, out-of-control drug overdoses, and population and business exodus.

One of the latest examples of implementing failed progressive policies is the inability to effectively address the homelessness and drug crisis on a two-mile stretch of road in Marin County, California, overrun by cars, tents, RVs, and trailers parked on the side of the road.

Just north of San Francisco along Binford Road, the Daily Mail counted at least 135 vehicles. This is one of the largest encampment sites in the state.

Police in Marin County have found some individuals dealing fentanyl and other drugs from their vehicles or tents. In one bust, agents seized a 'ghost gun' and large amounts of fentanyl, methamphetamine, and marijuana.

Photos taken by Daily Mail show a large number of vehicles.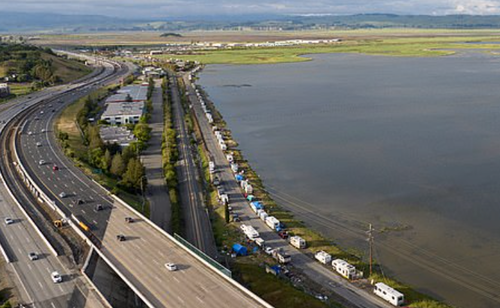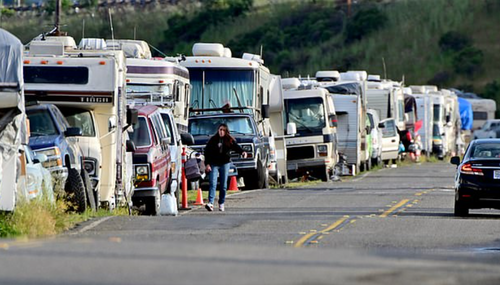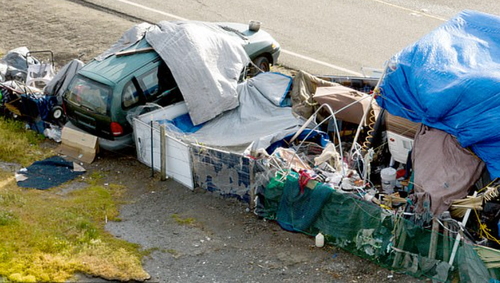 https://www.dailymail.co.uk/news/article-12050937/Shocking-images-TWO-MILE-long-encampment-people-living-RVs-trucks-trailers.html