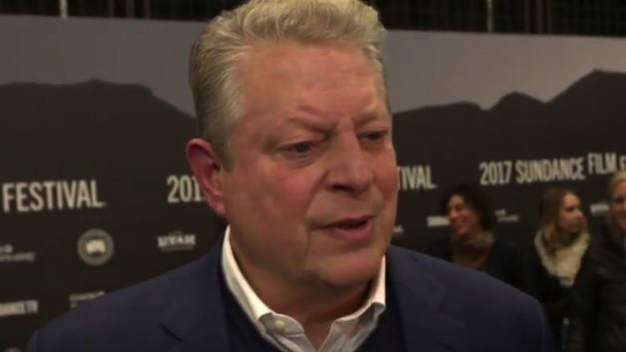 Liberal media outlet Vox called the sequel to former Vice President Al Gore's 2006 climate documentary a "train wreck" after the film's producers had to re-edit it after the November election.
Sometimes watching the sequel to "An Inconvenient Truth" is like watching "a PBS special about Al Gore, in which he reminisces about the highs and lows of his political career," Vox's Alissa Wilkinson wrote Friday. The poor filmmaking, she noted, was likely a result of several re-edits done after President Donald Trump's Election Day victory.

"(T)he movie was obviously hastily modified after Trump's win in November, and the film grimly forces viewers to remember that Trump has always dismissed the idea of climate change wholesale," she added.

Gore's new climate flick — "An Inconvenient Sequel: Truth to Power" — contains heavy re-edits making viewers feel like they're "getting dropped off a cliff, even though Gore exhorts us to not give in to despair."

He was an instrumental cog helping Schneiderman kick-start his probes, telling an audience at a press conference in March that the AG is going after companies "deceiving the American people, communicating in a fraudulent way, about the reality of the climate crisis and the dangers it poses."

His film dropped at the Sundance Film Festival in Utah on Inauguration Day when the former reality TV star will be sworn into office, which makes the movie all that more "strange," Wilkinson added.