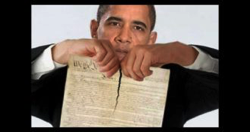 The Washington Times reports
President Obama is prepared to enter into the Paris climate accord as early as this week even though Republicans have insisted that the pact must be ratified by the Senate, according to a report out of China.

The South China Morning Post reported that Mr. Obama and Chinese President Xi Jinping are "set to jointly announce their ratification" of the ambitious international climate-change pact on Friday, two days before the start of the 11th G-20 Summit in Hangzhou, Zhejiang.

"There are still some uncertainties from the U.S. side due to the complicated U.S. system in ratifying such a treaty, but the announcement is still quite likely to be ready by Sept. 2," an unnamed source told the English-language newspaper.