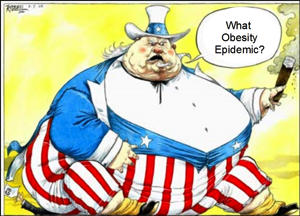 Obesity rates dropped slightly in Idaho in 2015, the state Department of Health & Welfare reports, based on the latest data from the Centers for Disease Control and Prevention. In 2015, 28.6 percent of Idaho adults reported they were obese, down from 28.9 percent in 2014; Idaho had the 19th-lowest rate of adult obesity among the states, and was one of 25 states that saw an improvement from 2014 to 2015.

But the history on this is rather startling: Idaho's obesity rate in 1990 was just 9.3 percent. It steadily increased to a peak of 29.6 percent in 2013. 

"We are very happy to see Idaho adults reversing the decades-long increase in obesity in our state, which tripled over the last 25 years," said Ivie Smart, program manager for physical health and nutrition at H&W. "Obesity increases our risk for heart disease, diabetes, stroke, certain cancers, and results in overall lower quality of life. Eating healthy and being active can reverse that, which an increasing number of Idahoans are embracing."

Colorado had the lowest rate of adult obesity in the new report at 20.2 percent, while Louisiana was highest at 36.2 percent. More than half of states topped 30 percent. There's more info online here.
Via Eye on Boise