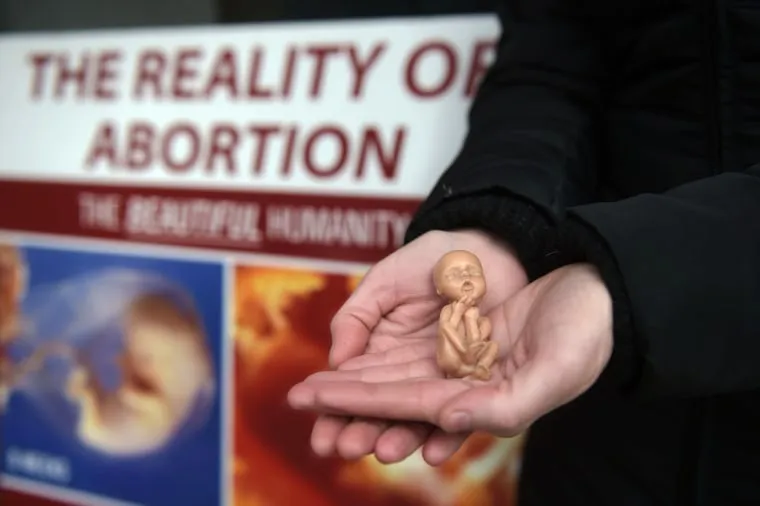 The blue states tell conservatives that if you don't like their progressive, woke laws, suck it up or move. 
Idaho Republicans are telling our state's woke progressives the same thing. 
State's Rights, baby! Via the Moscow-Pullman Daily News: 
BOISE — The House Revenue and Tax Committee on Thursday passed a new, broadened version of an earlier proposal to punish cities that declare themselves "sanctuary cities" for abortions.

The new bill, sponsored by Rep. Bruce Skaug, R-Nampa, withholds sales and use tax revenue from any city or county that makes a proclamation declaring that it won't fully cooperate with any state felony investigations or enforcement. Skaug had originally brought forward a bill that specifically targeted cities that wouldn't fully enforce the state's abortion bans.

The original bill had passed through committee and was scheduled for a vote on the House floor. Skaug said his co-sponsors asked him to expand it to all state felonies — the bill does not address federal laws, and Second Amendment sanctuary cities would not be impacted.

"Cities and counties can do misdemeanor laws and traffic offenses, this is the area for the state," he said. "We do all felonies. So, when you have a felony law that's passed in the state by the House, the Senate, the governor signs it, then that should be followed."

He said Boise's resolution that it would limit funding for abortion investigations was what began discussions that led to this bill.

Rep. Ned Burns, D-Bellevue, questioned the intent behind the legislation, asking, "are we creating a law potentially just to be seemingly punitive towards a city that we may be in?"

Skaug said, "It is not a target on the city of Boise, although their thinking on their resolution was a genesis for the discussion to start."

Asked for comment on the legislation, city of Boise spokesperson Maria Weeg said in an emailed statement that it's too early for the city to start planning its course of action.

"We watch all potential legislation that may have an impact on Boise's residents very closely throughout the session and it is our practice not to speculate on how we might need to adjust or adapt," she wrote. "We're anticipating at least two more months of session, and are waiting to see which pieces of legislation ultimately become law."

Early in his presentation of the bill, Skaug said he's worried about what he sees happening in bigger cities across the nation.

"We've seen some of those signs of anarchy across our country in the last couple of years, if you watch the news you can't miss it," he said. "This bill is preventative for the future."

If the law went into effect, it would be triggered by any resolution, proclamation or other directive from a local government entity to refuse "to investigate or enforce any felony provided for in Idaho Code." The attorney general would be tasked with notifying the tax commission, Skaug said. If the entity revokes its proclamation or directive, the tax commission will restore the withheld money. If it doesn't do so within six months, the withheld funds will go into the state general fund.

"This sends a message that there will be a penalty if you defy the state on their felony laws, but I think it's a very light touch," Skaug said. "It might not sound like that if you're the city or county, but it's a light touch. You have six months to correct it."

Rep. Lauren Necochea, D-Boise, said she had "conceptual issues" with the bill. She said the state can add crimes for local law enforcement to enforce but that rarely comes with additional funding.

"Resources are scarce for a lot of reasons, and with those strapped resources, it's totally appropriate to prioritize different types of felonies for enforcement to protect our public safety," Necochea said. "… I don't believe this prioritization means anarchy, I think it means a wise focusing of scarce resources and the crimes that are the biggest threat to public safety."

Three members of the community testified in the hearing, two for and one against.

Steve Bender, who is a treasurer for the Idaho Republican Party, said he's also concerned about other cities out of state becoming sanctuary cities.

"This bill is at its foundation is saying that we are a state of law and order, and I urge you to support it," Bender told the committee.

Cindy Thorngren, the president of the southwest Idaho chapter of the National Organization of Women, called it a "gag order" on cities declaring what they think is right.

"I do see some difficulty with this, with proving how an organization decides on their proclamation," she said. "It looks like we're basing things based on words versus action because an organization or a city says, 'we believe that things should be different, we're still fighting for change.'"

The bill passed with only the committee's two Democratic members voting against: Necochea and Burns.

It will go to the House floor for a full debate.

Guido covers Idaho politics for the Lewiston Tribune, Moscow-Pullman Daily News and Idaho Press of Nampa. She may be contacted at lguido@idahopress.com and can be found on Twitter @EyeOnBoiseGuido.