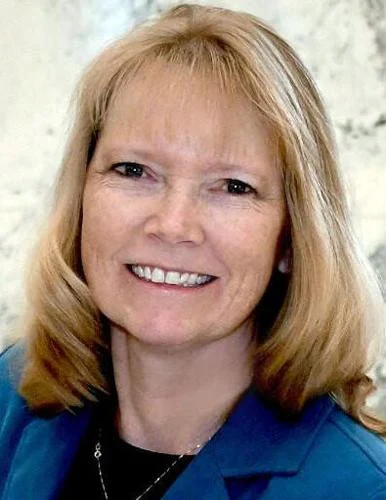 I argued in favor f this years ago. Please see my Op-Ed's:
From today's Moscow-Pullman Daily News: 
Student ID cards would no longer be a valid form of identification at the polls under legislation proposed Monday. It would also remove the option to sign an affidavit instead of showing photo ID.

Rep. Tina Lambert, R-Caldwell, proposed a bill in the House State Affairs Committee that would remove the student ID card as an acceptable form of voter identification, out of concern about out-of-state students coming across the border and voting.

The committee Monday voted unanimously to introduce the legislation.

"My constituents are concerned that students, maybe from a state like Washington or Oregon, where they vote by mail, may come over here with their student ID and vote in person and then fill out their ballot from another state, thereby voting twice," Lambert said during the committee meeting.

Intentionally voting more than once in any election is considered voter fraud and is a felony, punishable by up to 14 years in prison and a fine of up to $50,000.

Rep. Jaron Crane, R-Nampa, agreed with Lambert that there could be an issue worth addressing.

"If you're a student in, say, Oregon, and you attend online, you can actually get a student ID," Crane said. "So, you run the risk of those kids coming over into Idaho and voting in elections by simply presenting a student ID from Boise State when all they do is attend online and don't actually live here."

Secretary of State Phil McGrane, who previously served as Ada County clerk, said voter fraud involving students does occur, but he's not aware of instances in Idaho involving out-of-state students. However, he said student voter participation is typically quite low, so there aren't many fraudulent cases because there aren't many students voting.
Not true in Moscow, where the Dems ply students with pizza and soda and provide busses to transport them to the Latah County fairgrounds. 
"We certainly don't see a lot of voter fraud because we don't even see necessarily a lot of voting among that demographic," he said.

Student IDs are also a pretty uncommon use of identification at polls, according to ePollbook data. In the November 2022 election, 104 student IDs were used statewide at polling locations that used the electronic pollbook.

State code currently accepts as valid identification at the polls an Idaho drivers license or ID card issued by the transportation department; passport; tribal ID card with photograph; a concealed weapons license; and student ID card issued by a high school or accredited institution of higher education.

If someone isn't able to produce one of those forms of ID, an affidavit with the voter's name and address can be signed instead, according to current code. Providing false or inaccurate information on this affidavit is a felony. Under the proposal, this option would not longer be available.

In the 2022 election, around 1,600 affidavits were used at Idaho polls, according to the ePollbook data.

McGrane said he supports altering the affidavit to make it more secure and said he's been looking at potential policy changes. He said there will also be some proposals coming forward this session that address identification requirements for registering to vote.

"From my perspective, I think one of the most important things for people to understand is we can have secure elections and maintain access to voting," he said.
https://dnews.com/local/bill-no-student-ids-for-voting/article_48de4543-34f6-5355-b52d-fa602b2941e3.html