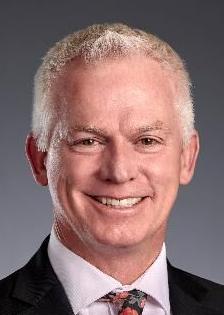 Jason Monks' bill in Idaho Legislature combines aspects of previous plans this year.
We can only hope something good comes out of this.
Property taxes are the most wicked of any tax. You never really own your property. You are just renting it from the government.
BOISE — Rep. Jason Monks, R-Meridian, introduced a long-awaited property tax relief proposal Thursday that was a combination of previous proposals introduced this Idaho legislative session.

The sweeping legislation would use two one-time transfers in the first year to provide an estimated $205 million to $355 million in relief, divided between homeowners and school districts to pay off bonds and levies. In the out years, other ongoing sources of funding would be used to provide a range of relief, depending on revenues available.

Additionally, the bill would increase eligibility for what's known as the circuit breaker, which is a tax exemption for low-income homeowners. It also eliminates March elections for school districts — something Rep. Ned Burns, R-Bellevue, found concerning, as it may impact teacher salary negotiations.

Monks noted in his presentation that the work on a property tax relief proposal has been at least four years in the making with his involvement, and more than that for others. This proposal was done in negotiations with Sens. Scott Grow, R-Eagle, and Doug Ricks, R-Rexburg, and House Speaker Mike Moyle, R-Star.

"It seems like it's been a long time coming," Monks said.

Monks said the bill wouldn't shift the tax burden to anyone in particular.
https://dnews.com/local/highly-anticipated-property-tax-relief-introduced/article_a3de0517-d31c-5303-94b1-1cf2f7e377af.html