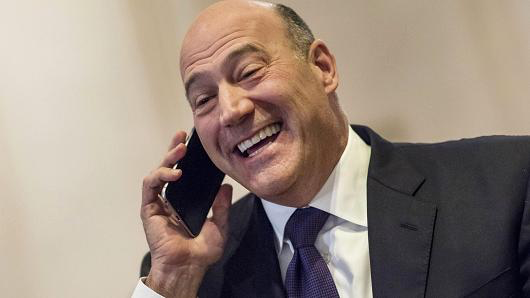 Gary Cohn accepts the position of director of Trump's Economic Council. From CNBC:
Goldman Sachs executive Gary Cohn is expected to accept the directorship of the National Economic Council "at any moment," a source told CNBC on Monday.

President-elect Donald Trump last week offered the key economic advisor position to Cohn, Goldman's 56-year-old president and chief operating officer, sources told NBC News. Cohn has been at Goldman for 25 years and previously worked in commodities.

Cohn taking the post would add to Trump's administration another veteran of the powerful firm he bashed during his campaign. Trump Treasury secretary pick Steven Mnuchin and senior advisor Steve Bannon also worked at Goldman Sachs, which Trump repeatedly attacked on the campaign trail.