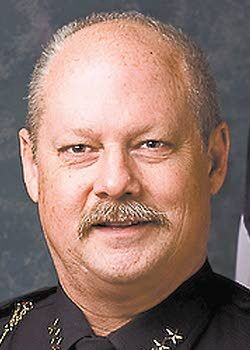 At town hall, Pullman chief discusses move from warning to enforcement for COVID-19 violations
Pullman Police Department Chief Gary Jenkins said police have seen an increase in parties and gatherings the past few weeks despite the risks of COVID-19.

Jenkins joined other community leaders, including Mayor Glenn Johnson and Washington State University President Kirk Schulz, in an online town hall Wednesday to address questions about COVID-19.

Jenkins said prior to this increase in gatherings, police officers took an educational approach when responding to violations of social distancing and gathering rules.

"But with the uptick in parties that we've been seeing without masks, without social distancing, exceeding the proclamation limitation of 10 people, we felt we needed to transition from education and warning only to include an enforcement element," he said.

According to a news release sent out by Jenkins on Wednesday, individuals violating a proclamation requirement by not wearing a mask in public or social distancing could be charged with a gross misdemeanor punishable by a fine up to $5,000 or a year in jail.

Those violating an order issued by the local or state Board of Health could receive a $100 fine or 90 days in jail.

A person allowing a gathering of more than 10 people, or with attendees not in compliance with facemask or social distancing requirements, could receive a $250 fine and a $350 fine for subsequent violations.

Failure to disperse these gatherings could result in 90 days in jail.
https://dnews.com/local/gatherings-have-police-concerned/article_949cea7c-4714-51a9-b68c-5ae4fe5eb99e.html