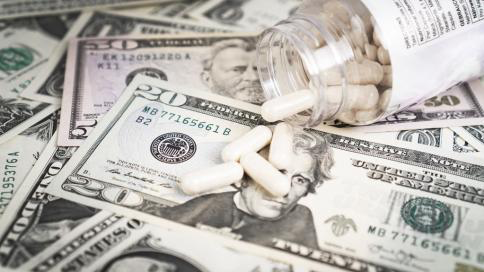 A new Gallup report released Wednesday shows that the top 10 states who've seen the most dramatic drops in uninsured rates have also expanded Medicaid – meaning the vast numbers of people now hooked up to a health insurance plan didn't get there because health insurance became more "affordable," but rather because taxpayers picked up the pricey bill.

Here's a good example. According to Gallup, Kentucky was the state that saw the highest drop in the number of uninsured residents, plummeting from 20.4 percent in 2013 to just 7.8 percent in 2016 (well below the national uninsured average of 10.6 percent).

But that's just a small snapshot of a much larger and more concerning story. Total Medicaid spending in Kentucky topped $5.7 billion in 2012, about 30 percent of which (roughly $1.7 billion) was picked up by the state. In fact, Medicaid spending made up about 22.5 percent of the state's entire budget that year, according to Ballotpedia.
Via MRCTV