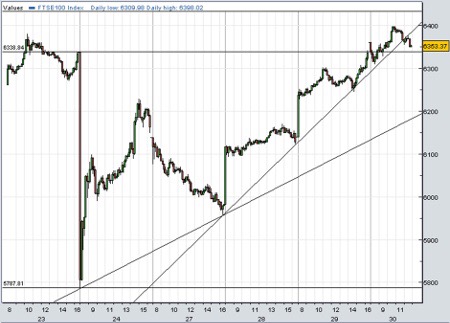 What fool said a vote for Brexit would trigger a stockmarket crash and economic armageddon? Well, some of the brightest minds in the Square Mile actually. In fact, it was pretty much accepted in the City that a 'Leave' vote would kill demand for equities, certainly in the short-term. It did, for 10 minutes on Friday morning. What's happened since is almost as shocking as the Brexit vote itself.

After an early wobble, the FTSE 100 resumed its phenomenal march higher, reaching a peak of 6,398 mid-morning. That took gains since Monday night to over 400 points and the blue-chip index to its best since 21 April. It's also less than 100 points from a 10-month high.

A speech by Bank of England governor Mark Carney scheduled for this afternoon will also seek to reassure markets further, which could underpin gains.
Via Britain's III