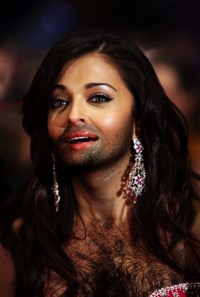 The national debate over transgender bathroom laws will make its way to the living rooms of Fox News viewers who watch the Republican National Convention next week.

The ad features Alaina Kupec, a transgender woman from North Carolina, a state with a controversial law mandating people use the bathroom corresponding with the gender on their birth certificate rather than the gender with which they identify. It argues that such policies can expose transgender people to harassment and violence during such a routine task.

"It can be hard to understand what it means to be transgender, especially if you've never met a transgender person," Kupec says in the ad. "In most states, our laws don't protect transgender people from discrimination in public places or when it comes to using the restroom, something we all need to do every day."

The 60-second spot will air during Donald Trump's acceptance speech on Thursday, July 21, and again during the Democratic National Convention a week later on MSNBC. The ad was paid for by a coalition of groups supporting LGBT rights.
 Those on the other side should run an ad with a self-identified female heading into the girls' locker room. 
Via Idaho Statesman