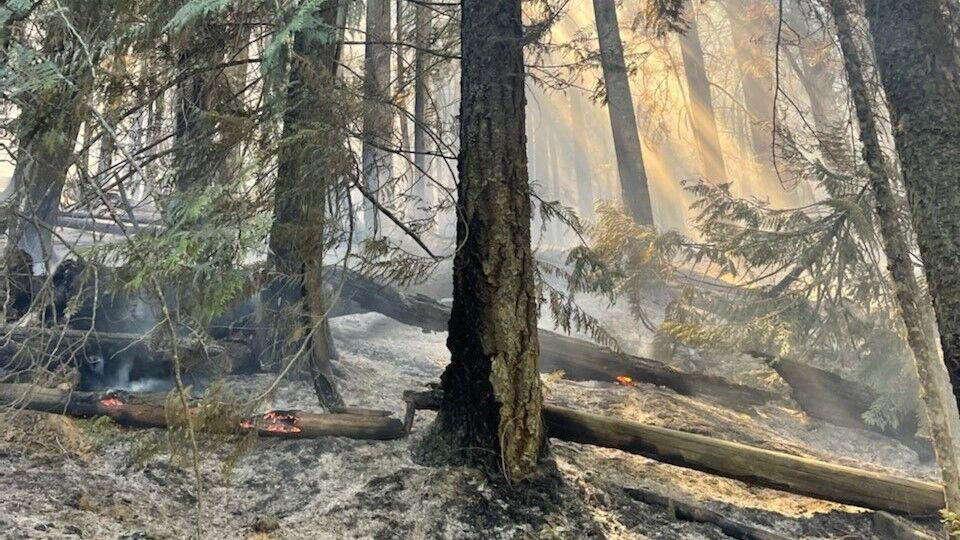 The Sand Mountain fire is the one for Moscowans to keep their eye on. 
LATAH COUNTY –  The Idaho Department of Lands announced Saturday that the Pine Creek and Sand Mountain Fires were being combined under one name – the Leland Complex.

The Sand Mountain Fire is located about 2.5 miles east of Laird Park, in Latah County, and has grown to 850 acres, with no containment achieved as of Monday morning. The Pine Creek Fire is located about 2.5 miles east of Juliaetta and is currently estimated at 560 acres in size and is considered 50% contained.

According to the Idaho Department of Lands, fire officials were able to conduct a reconnaissance flight on Sunday to get a better look at the size of the Sand Mountain Fire area, and to determine the safest points to directly engage ground forces. Fire Managers say resource availability will continue to be problematic as the Northern Rockies is in Preparedness Level 5.

The Sand Mountain Fire is burning on US Forest Service and State Endowment lands. No structures are threatened. An area closure is in place for firefighter and public safety.
https://www.bigcountrynewsconnection.com/idaho/fire-burning-near-laird-park-in-latah-county-at-850-acres-blaze-near-juliaetta-50/article_33f5a6aa-e32d-11eb-a49c-27c4c1491f75.html