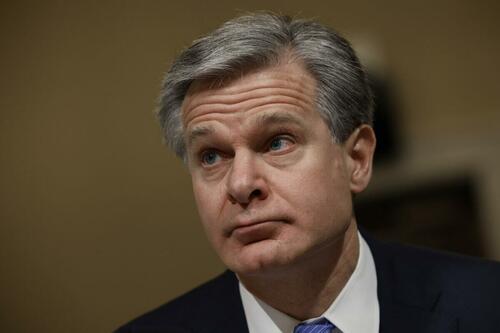 Given all the deep state antics over the last 7 years, is anyone surprised that they would have undercover agents stoking the flames of Jan 6? 
FBI officials were concerned that footage from inside the U.S. Capitol on Jan. 6, 2021, would show undercover agents and confidential informants, a whistleblower said in testimony revealed on May 18.

George Hill, a retired supervisory intelligence analyst who worked out of the FBI's Boston field office, recounted that the bureau's Washington field office (WFO) pressured officials in Boston to open investigations on 138 people who attended a rally on Jan. 6, 2021, even though there were no indications the people violated the law.
🚨BREAKING🚨FBI whistleblower testifies under oath that FBI won't allow 11,000+ hours of J6 footage to be released b/c it would expose undercover agents committing crimes inside CapitolNot only was J6 a Fed setup, but now it's confirmed that FBI is also covering its tracks pic.twitter.com/k6I8gLSqaO
Boston officials pushed back, saying they would need evidence, such as footage of individuals inside the Capitol, to open investigations of the individuals.

"Happy to do it. Show us where they were inside the Capitol, and we'll look into it," one official was quoted as saying.

"We can't show you those videos unless you can tell us the exact time and place those individuals were inside the Capitol," WFO officials responded, according to Hill.

Hill said Boston officials questioned why they couldn't get access to the tranche of some 11,000 hours of footage from inside the Capitol.
"Because there may be—may be—UCs, undercover officers, or … confidential human sources, on those videos whose identity we need to protect," Washington-based officials responded.
"FBI says it won't release Jan 6 surveillance video because it would show too many undercover government agents and informants"Uhh … this is insane!! How many were there? I'm mean … just approximately.
https://www.theepochtimes.com/fbi-concerned-jan-6-footage-would-expose-undercover-agents-informants-whistleblower_5275547.html