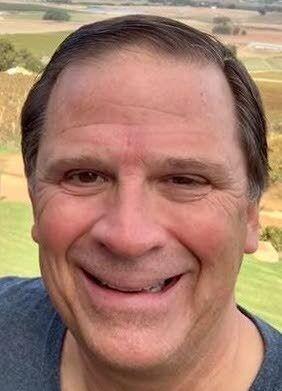 In this Op-Ed in the Moscow-Pullman Daily News, I take on the war hawks that the cable network news channels parade around. 
---
Last September, I watched the FDA's Vaccines and Related Biological Products Advisory Committee (VRBPAC) debate whether to approve Pfizer's application to offer booster shots to the public.
As each scientist weighed in, they would each introduce themselves and say, "I have no financial conflicts of interest to disclose." I was impressed by this act of transparency.
The other thing that struck me was that those who argued on behalf of Pfizer did not have to make any kind of disclosure. "I work for Pfizer for a salary of $250,000. My company stands to gain another $26 billion off this booster, and I'll get a 10% salary bump if you approve it. Trust me."
I see something similar with the legacy media parading pundits who promote hawkish policies and actions without disclosing their ties to the military-industrial complex.
Take Leon Panetta. He was Director of the CIA from 2009-2011, then Secretary of Defense from 2011-2013. I count six times CNN has had him on to discuss the Russian invasion of Ukraine.
Panetta has made extremely militaristic comments concerning Ukraine. "I think we need to understand that there is only one thing that Putin understands, and that's force," Panetta said on CNN's Newsroom.
At no time does CNN disclose that for the last 8 years Panetta has served as Senior Counselor to defense contractor Beacon Global Strategies, which according to the NY Times represents weapons manufacturer Raytheon.
"I think the United States has to provide whatever weapons are necessary to the Ukrainians, so that they can hit back, and hit back now," Panetta said. CNN never disclosed that Panetta contracts with Raytheon, and with that statement earned his "consulting" paycheck from the missile company.
Former Pentagon and CIA Chief of Staff Jeremy Bash is another Beacon employee who appears regularly on television. On NBC's "Meet the Press" Bash called for arming Ukrainians so they could "shoot Russian aircraft out of the sky, open up those tanks with can openers, like the Javelins, and kill Russians."
MSNBC hosted former Homeland Security Secretary Jeh Johnson twice to discuss the Ukraine situation where he argued that the US should ramp up sending arms to Ukraine.
However, since 2018 Johnson has served on the board of directors at the world's largest defense contractor, Lockheed Martin. MSNBC only introduced him as former Secretary of Homeland Security. Yet shouldn't his financial conflict of interest have been disclosed?
And those three are not isolated cases. Fairness & Accuracy In Reporting (FAIR) found that 20 of 22 featured guests on the U.S. networks' Sunday shows following Biden's disastrous withdrawal from Afghanistan had ties to the military-industrial-complex. FAIR even titled their article "Sundays with the Military Industrial Complex." As The Intercept noted, "cable news military experts are on the defense industry dole."
In March President Biden signed into law a record-breaking $782.5 billion defense package including $13.6 billion for Ukraine. We had already spent $1 billion on providing Ukrainian forces with Javelin anti-tank missiles made by Raytheon and Lockheed Martin, and Stinger surface-to-air missiles made by Raytheon. This latest bill authorizes an additional $10 billion in military aid for Eastern European countries and for new weapons for Ukraine. 
It concerned me that Pfizer was the 7th largest advertiser on ABC/CBS/NBC during the Covid crisis. "Brought to you by Pfizer" was the advertisement every evening. Those networks exclusively promoted lockdowns, masking, and vaccinations. But which failing cable network is going to risk losing one of its largest advertisers by allowing an alternate opinion to be discussed?
Just like it would have been beneficial to have heard from infectious disease epidemiologists and public health scientists who supported focused protection during Covid, it should be a priority to hear from the anti-war side of the house concerning Russia.
It concerns me that the U.S. networks exclusively promote the military-industrial complex's war hawks. Raytheon, Northrop Grumman, and Lockheed Martin stocks have all surged and are expected to continue rising in the coming months. And with the threat of nuclear war, there's more at stake.
But the news wouldn't be nearly as captivating if the host said, "here's someone funded by the military-industrial complex to tell you why taxpayers need to spend more money on their weapons."