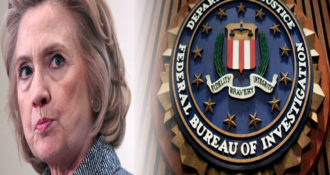 The Democratic Coalition Against Trump filed a complaint Friday against FBI Director James Comey with the Department of Justice, alleging interference with the 2016 presidential election.

The coalition, an arm of the Keep America Great PAC, filed the complaint with the DOJ's Office of Professional Responsibility, after Comey announced to Congress that because of new emails discovered on Huma Abedin's electronic devices relevant to the Hillary Clinton email investigation, the agency would review those emails and assess their relevancy to the investigation.

For Scott Dworkin, senior advisor to the Democratic Coalition Against Trump, the announcement is evidence that Comey, a registered Republican, is attempting to undermine Clinton's chances of taking the White House.

"It is absolutely absurd that FBI Director Comey would support Donald Trump like this with only 11 days to go before the election," Dworkin said in a statement. "It is an obvious attack from a lifelong Republican who used to serve in the Bush White House, just to undermine her campaign. Comey needs to focus on stopping terrorists and protecting America, not investigating our soon to be President-Elect Hillary Clinton."

The Democratic Coalition Against Trump has filed numerous complaints with federal agencies about figures connected to the 2016 election.
Via the Daily Caller