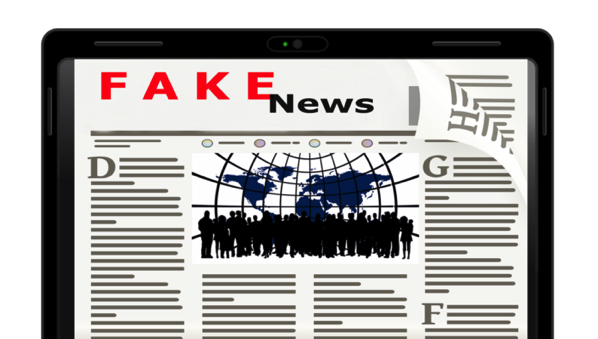 Babylon Bee is satire, but this hits really close to home with our post-modern culture.
Sources from within the United States confirmed Tuesday that American society, while typically rejecting concepts like absolute truth and objective moral standards, is suddenly showing grave concern for the rise of fabricated news stories after a reported uptick in fake news during the recent election season.

One Oregon man, who rejects the idea that humanity can even be sure the universe exists in any meaningful sense, was nonetheless disturbed by the idea that websites could publish completely false information, for anyone in the world to read.

"It's just absolutely wrong, in my opinion," said the man who doesn't believe in absolute ideals of right and wrong at all. "What if someone reads the information and gets like, deceived? That just seems totally wicked."

"It just doesn't seem right that they can publish stuff that's just blatantly not true," added the man, who also noted his firm belief that everyone has the right to define their own version of truth.

Other Americans agreed, stating that the idea that shady news sites could get away with reporting completely inaccurate information was "disturbing" and "evil," before stressing their belief that no one individual's notions about morality are absolute or binding in any meaningful sense.