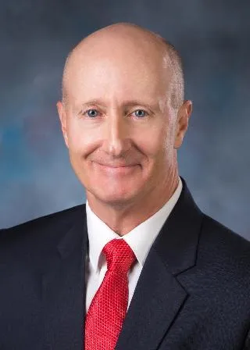 Moscow's Dan Foreman is back at it, fighting for liberty in Idaho. 
After discussions of alleged vaccine-related child protection situations in states as far away as Maine, but none in Idaho, the Senate Judiciary and Rules Committee unanimously voted to advance a bill that would prohibit immunization status from being a factor in child protection investigations or termination of parental rights.

Senate Bill 1029 will receive a vote from the full Senate in the coming days of the session.

While the Idaho Department of Health and Welfare encourages vaccinations and children from preschool through 12th grade are required to be vaccinated before attending school, Idaho Code includes exemptions for medical, religious, "or other grounds." According to Pew Research Center, Idaho is one of 15 states that have personal and religious exemptions for childhood vaccines.

Sen. Brian Lenney, R-Nampa, sponsored the bill and presented it to the committee Monday, acknowledging there have not been any documented cases with vaccination status as the reason for a child protection investigation or termination of parental rights with the Idaho health department. Greg Stahl, spokesperson for the Idaho Department of Health and Welfare, told the Idaho Capital Sun when the bill was introduced that while vaccination status might come up in a child protection report, it would never be a reason for a referral for investigation.
Why would vaccination status ever come up in a CPS report? 
Lenney said the bill was necessary as a preventative measure.

"If we add a layer of protection that explicitly prohibits this, I don't see how that could be a bad thing," Lenney said.

Legislators, two residents express support for Idaho's child protection, immunization bill

Lenney cited child protection cases related to vaccination from Maine, where there are no non-medical exemptions for vaccination, and Tiffany Kreck, the co-founder of a group called Health Choice Maine testified remotely to the committee. Kreck said in her view, without specific research, that the problem of vaccine-related child protection investigations is becoming more prevalent across the country.

"Just because something happened in Maine does not mean it's happening in Idaho," said Sen. Linda Wright Hartgen, R-Twin Falls, in response to Lenney's examples.
Heading it off at the pass.
Two other people testified at the hearing saying they supported the bill and parental rights and expressed distrust in the COVID-19 vaccine.

Sen. Dan Foreman, R-Moscow, said he was not aware of any legal proceedings related to immunization status in Idaho either, but said he has seen parents "grilled and intimidated" into giving their children immunizations.

"Maybe Idaho hasn't reached yet where we're seeing court decisions based on immunizations, but if we haven't seen it, we will see it soon," Foreman said.

Foreman added that the bill is "very timely" given the examples from Maine and three other states.

"The right for parents to choose what happens to their children is a seminal issue in the state of Idaho," Foreman said. "It's one of the reasons I live in the state of Idaho. Parental rights reigns supreme. This bill will strengthen that, and I fully support it."
https://www.bigcountrynewsconnection.com/idaho/bill-prohibiting-immunization-considerations-in-child-protection-cases-advances-in-idaho-senate/article_7afba70c-a6ea-11ed-bf03-37f9db610c8d.html