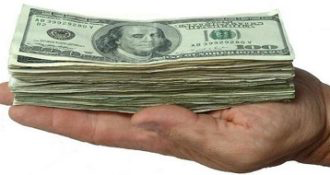 Follow the money. From Gary DeMar: 
 

The only way we are going to win the anti-illegal immigration battle is to go to the root of the problem: America's unconstitutional wealth-transfer system. We need to remove the incentives for people who come to the United States for a free ride. This will mean dismantling the welfare state that millions of Americans participate in and defend.

The reason many (not all) illegal immigrants are willing to break the law to enter the United States is because it's attractive to them in terms of monetary benefits. Many come for jobs and work hard at them. We want these types of immigrants, but they are often overshadowed by those who take advantage of lenient immigration policies, don't want to assimilate, and benefit from our unconstitutional and immoral wealth-transfer system called "welfare."

Islam is the wild card. There are millions of Muslims who believe it is their Allah-ordained mission to remake the world into a global caliphate by any means at their disposal. They will even use our democratic process to accomplish it as they are slowly attempting to do in the United States. Rep. Keith Ellison is a prime example. He is a nut case who has said, "If they can ban Muslims, why can't they ban Mormons?" Of course, Muslims are not being banned. But if Mormons were blowing up churches, mosques, raping, beheading, drowning, and burning Christians, and gunning down people on military bases and airports, then I would be all for a Mormon ban.

There are other Muslim enablers like Nancy "Tell Them You're a Muslim" Pelosi. Mass immigration from Muslim nations could be a deathblow to our way of life. For many, the welfare state is a way to finance their objectives until they are in the ascendancy.

The great immigrant movements of the 19th and 20th centuries came about because of economic opportunities and the pursuit of social and political liberty. The welfare state was almost non-existent. The Great Society was not implemented until the mid-1960s. Since then we have seen a rise in multi-generational unemployment, fractured families, government dependency, and a solid block of voters to keep the welfare state intact. This is mostly true, in terms of percentages, of black families. It's a shame. The war on poverty has become a war on the poor, and what liberals want is more poverty programs to keep the war going.