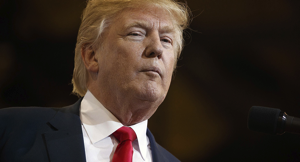 At least a half-dozen Democratic electors have signed onto an attempt to block Donald Trump from winning an Electoral College majority, an effort designed not only to deny Trump the presidency but also to undermine the legitimacy of the institution.

 The presidential electors, mostly former Bernie Sanders supporters who hail from Washington state and Colorado, are now lobbying their Republican counterparts in other states to reject their oaths — and in some cases, state law — to vote against Trump when the Electoral College meets on Dec. 19.

Even the most optimistic among the Democratic electors acknowledges they're unlikely to persuade the necessary 37 Republican electors to reject Trump — the number they'd likely need to deny him the presidency and send the final decision to the House of Representatives. And even if they do, the Republican-run House might simply elect Trump anyway.'

But the Democratic electors are convinced that even in defeat, their efforts would erode confidence in the Electoral College and fuel efforts to eliminate it, ending the body's 228-year run as the only official constitutional process for electing the president. With that goal in mind, the group is also contemplating encouraging Democratic electors to oppose Hillary Clinton and partner with Republicans in support of a consensus pick like Mitt Romney or John Kasich.
Via Politico