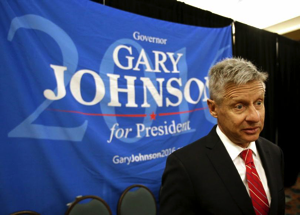 DENVER — Do you think this election is just between Hillary Clinton and Donald Trump? If the answer is yes, you would be wrong.

Libertarian candidate Gary Johnson now has 16 percent support among Coloradans in the latest Quinnipiac poll. 

Additionally, the poll gives Johnson an 11 point lead over Donald Trump with voters 18-34. Hillary Clinton still leads in both categories in the poll. 
Via Fox 31 Denver