WSU Pullman enrollment is down 3.9% at 19,114.
Washington State University enrollment has dropped by over 4% to under 30,000 students for the first time in 6 years.

The WSU Regents Strategic and Operational Excellence Committee received the enrollment report during its meeting this morning.  There are 29,843 students at WSU systemwide this Fall.  That's down 4.2% from last year with freshman class enrollment down by 4.4%.

It's the lowest WSU systemwide enrollment since 2015.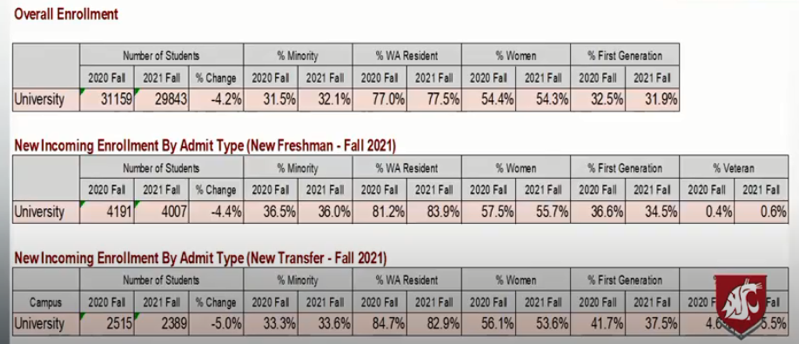 https://pullmanradio.com/wsu-systemwide-enrollment-down-over-4-to-under-30k-for-the-first-time-since-2015/