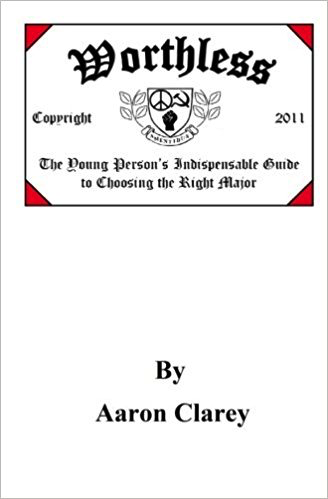 Book of the Month. 
"Worthless" is the single most important book young men and women can read before they attend college. While teachers, guidance counselors and even parents are afraid to tell you the truth in an effort to spare your feelings, "Worthless" delivers a blunt and real-world assessment about the economic realities and consequences of choosing various degrees with a necessary and tough fatherly love. Don't lie to yourself. And certainly don't waste four years of your youth and thousands of dollars in tuition on a worthless degree. Buy this book and understand why it is important you choose the right major. The book itself could be the wisest investment you ever make.
This is because a Master's Degree Program in landscaping was not approved. 
Back to laying sod for a living. 
CLOSE Twelve Colorado State University graduates filed a lawsuit against CSU after the university halted efforts to secure accreditation for a landscape architecture master's degree program seven years after its launch.