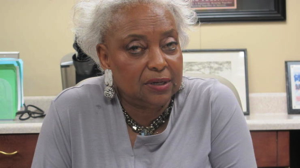 We reported on a massive voter fraud operation was discovered in Democratic Broward County, Florida ealier this week:

BREAKING: #VoterFraud by counting tens of thousands of ineligible mail in Hillary votes being reported in Broward County, Florida
Please, RT pic.twitter.com/2gXmXZinD2

— Tennessee GOP (@TEN_GOP) November 2, 2016

 

The amazing citizen journalist Mike Cernovich broke this story this morning at Danger and Play. Florida residents have been complaining that they're not getting their absentee ballots. Chelsey Marie Smith, was working full-time at Broward County Supervisor of Elections main office blew the whistle on the voter fraud scheme:

LIVE on #Periscope: Breaking news! Voting fraud uncovered in Florida #MAGA3X https://t.co/q7jeEz6Rgh

— Mike Cernovich (@Cernovich) November 4, 2016

 

The Florida State Attorney is actively investigating the fraud case that involves Secretary of Elections Brenda Snipes: 

Source: FL State Attorney investigators are actively reviewing Broward County Voter Fraud Case

— Jack Posobiec (@JackPosobiec) November 4, 2016

 

 

Democrat Dr. Brenda Snipes was appointed by Jeb Bush in 2003 and is no stranger to controversy. On October 20, the Sun Sentinal reported that former Oakland Park Commissioner Anne Sallee noticed something troubling about her vote-by-mail ballot. It is missing Constitutional Amendment 2, the medical marijuana question.