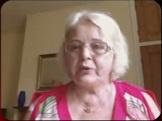 Interview with Professor Valentina Zharkova
Recent research by Professor Valentina Zharkova (Northumbria University) and colleagues has shed new light on the inner workings of the Sun.

The research suggests that the next three solar cycles will see solar activity reduce significantly into the middle of the century, producing conditions similar to those last seen in the 1600s – during the Maunder Minimum.

Some climate scientists have not welcomed the research and even tried to suppress the new findings.