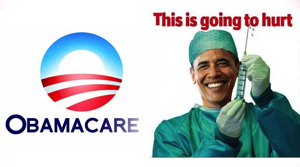 The article asks: "Could Clinton save health care overhaul from its problems?"
Answer: progressives will want to make Obamacare an entitlement program like Social Security, Medicare, and Medicaid. 
With the hourglass running out for his administration, President Barack Obama's health care law is struggling in many parts of the country. Double-digit premium increases and exits by big-name insurers have caused some to wonder whether "Obamacare" will go down as a failed experiment.

If Democrat Hillary Clinton wins the White House, expect her to mount a rescue effort. But how much Clinton could do depends on finding willing partners in Congress and among Republican governors, a real political challenge.

"There are turbulent waters," said Kathleen Sebelius, Obama's first secretary of Health and Human Services. "But do I see this as a death knell? No."

Next year's health insurance sign-up season starts a week before the Nov. 8 election, and the previews have been brutal. Premiums are expected to go up sharply in many insurance marketplaces, which offer subsidized private coverage to people lacking access to job-based plans.