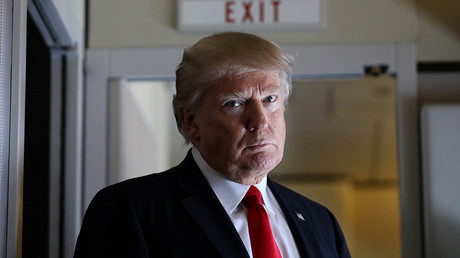 California could see its federal funding reduced to a trickle if it votes to become a so-called sanctuary state, with President Donald Trump saying that he might use defunding as a "weapon" to deter local and state authorities from refusing to abide by federal immigration laws.

President Trump covered a number of topics in a pre-Super Bowl interview with Fox News presenter Bill O'Reilly, zeroing in on Mexican cartels and the US-Iran nuclear deal. However, it was arguably for California and a bill introduced by Democratic Party senator Kevin De Léon that the commander in chief reserved the strongest words.

Referring to Senate Bill 54, which aims to limit California's local authority involvement in federal immigration procedures, President Trump described the idea as "ridiculous."

He said that despite wanting to provide California with money to "properly operate," he would willingly deprive it of funding if it became a sanctuary state.

"As you know, I'm very much opposed to sanctuary cities – they breed crime, there's a lot of problems," Trump said, without providing examples.
WATCH NOW IN FULL: @oreillyfactor's exclusive #SuperBowl interview with President @realDonaldTrump. https://t.co/p2gIid0fzE
Via RT