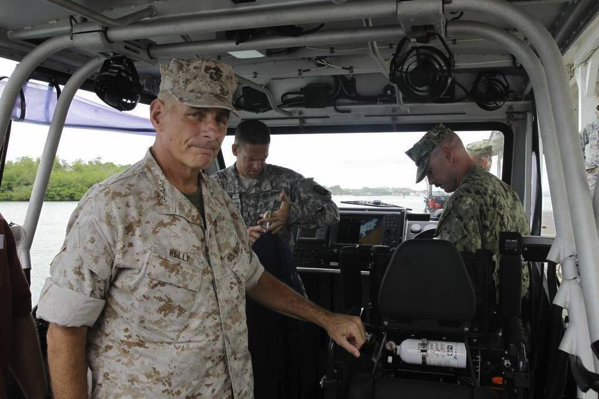 Trump selects retired General John Kelly to head the Department of Homeland Security.
President-elect Donald Trump's choice to be secretary of the Department of Homeland Security is a retired Marine Corps general who clashed with reporters over what information could be released about suspected terrorists held at Guantánamo Bay, Cuba.

Retired Marine Gen. John Kelly is the third general Trump has named to a top national security post, raising concerns among some that the president-elect, who lacks defense and foreign policy experience, is ceding too much power to military figures instead of civilian advisers.

The move was immediately criticized by immigrant rights groups while praised by those advocating for stronger borders.

Kelly served three years as head of U.S. Southern Command before retiring early this year. He sometimes clashed with President Barack Obama over women in combat and whether to close Guantánamo. Kelly opposed closing the prison.

If confirmed, Kelly would be tasked with protecting U.S. borders and overseeing immigration policies, two centerpieces of Trump's presidential campaign. Trump has vowed to boost deportations and build a huge wall along the Mexico-United States border.
Via McClatchy