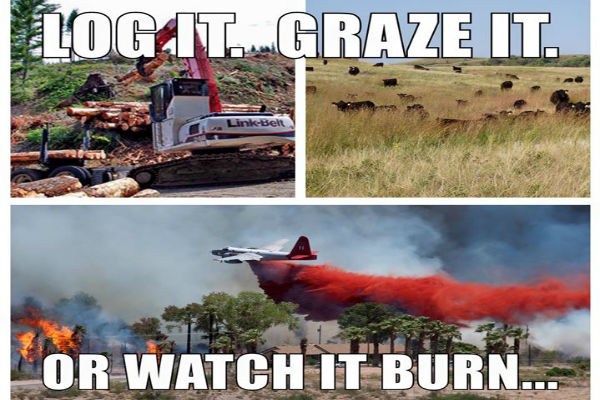 "But Oregon environmentalists are concerned". 
That's because they would prefer to watch it burn. 
What happened to all the Conservationists? 
EUGENE, Ore. – When he visited Eugene last spring, Donald Trump promised to revive Oregon's timber industry, which for decades has been hamstrung by severe curbs against logging in federal forests west of the Cascades summit.

"Timber jobs (in Oregon) have been cut in half since 1990," he said during his May 6 stump speech to a revved-up crowd at the Lane Events Center. "We are going to bring them up, folks, we are going to do it really right, we are going to bring them up, OK?"

Trump didn't offer specifics as to how – or how much – he would revive logging and milling, but he alluded to loosening federal restrictions.

Now, Trump supporters and critics in Oregon will see if he can live up to his promise.

Trump's election as president brings optimism to the state timber industry and acute uneasiness to environmental groups that have fought for decades to ensure that logging on federal lands complies with federal environmental law.

Both sides now wonder if and how Trump's administration and Republican lawmakers might seek to weaken long-standing key environmental laws, such as the Endangered Species Act, the Register-Guard newspaper reported. Enforcement of that law and the National Environmental Policy Act were key in the late 1980s and early 1990s to halting the intensive, widespread logging that had prevailed for decades on federal forests in western Oregon, western Washington and northern California.

The Northwest Forest Plan, implemented by the Clinton administration in 1994, has severely restricted logging on federal lands in the region ever since.

But undoing the Northwest Forest Plan and rolling back environmental laws are not necessarily easy tasks – even with a Republican in the White House and a GOP-controlled House and Senate.