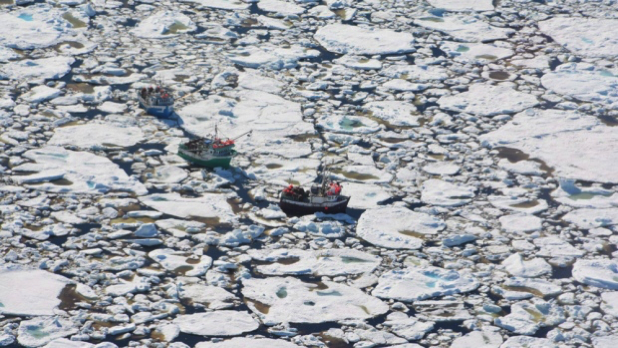 The ice is more than 2 meters (7 ft) thick off Newfoundland coast. Via CTV News: 
"Unusually heavy Arctic pack ice has trapped multiple vessels, stymied the fishing season and triggered a high-stakes rescue operation from a sinking ship off Newfoundland," says an article on CTV Coast Atlantic.

The heavy ice is more than two meters thick in some areas off the province's northeast coast.
BTW, Al Gore predicted an ice free North Pole back on 10 Dec 2007.