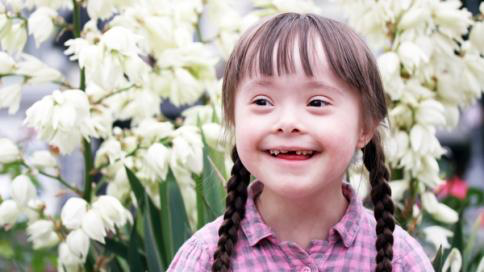 Really sad that progressives look at these children, made in the image of God, as throw away kids. Garbage kids. Made for the dumpster. 
The U.K. Paid $87M To Parents of Disabled Kids For 'Wrongful Births' 

The U.K.'s National Health Services just shelled out more than £70 million (about $87 million) over the past five years to parents of babies born with disabilities who say they would've aborted their children if they'd known they would be born deformed.

A total of 16 families have so far received money from the NHS after claiming that their babies, who were born with conditions ranging from Down syndrome to microcephaly, constitute "wrongful births" because doctors failed to determine their anomalies before they were born.

The Sunday Times reported:

The bulk of the payouts were to parents who claimed that antenatal screening failed to warn them of the risk that their baby would be born with a disability. The parents argued that had they known their child had a high chance of being born disabled, they would have undergone a termination.

The payments for what is legally termed "wrongful birth" were made by the NHS Litigation Authority over the past five years and were revealed to The Sunday Times last week.

The claims are for babies born with a wide range of conditions, including Down's syndrome.

The Bristol Post adds:

The biggest amount – £40 million – was paid to parents who said failed antenatal screening had meant abnormalities were missed, with an average of around £2.5 million each going to 16 families.
Via MRCTV