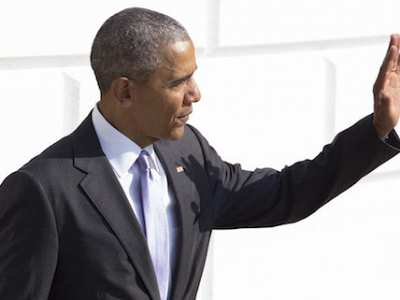 Have you noticed that for a few months, President Barack Obama has stopped bragging about how the federal budget deficit is shrinking? That's because it's not. For the first time since 2009, the deficit has gone up rather than down.

The Congressional Budget Office recently released its budget review for September 2016. It shows that in fiscal 2016, which ended Sept. 30, the deficit grew by $149 billion, from $439 billion to $588 billion. It now stands at 3.2 percent of gross domestic product, up from 2.5 percent last year. It's also the first increase in the deficit as a share of GDP since 2009. 
Via Veronique de Rugy at Reson.